10 Places to Visit in Coorg
Known as the Scotland of India, Coorg has been fascinating tourists from across the world. Its lovely landscapes, cascading waterfalls, misty mornings and pristine surroundings keep luring the tourists. There are wide-spread coffee plantations which are surrounded by lush greenery. A wide variety of flora and fauna can be seen at different wildlife sanctuaries. You can also track a variety of animals including the panther, bison and elephant in the jungles. Now, let's peep into the 10 most beautiful locations in Coorg that have made many tourists repeat travelers to this destination.
1. Abbey Falls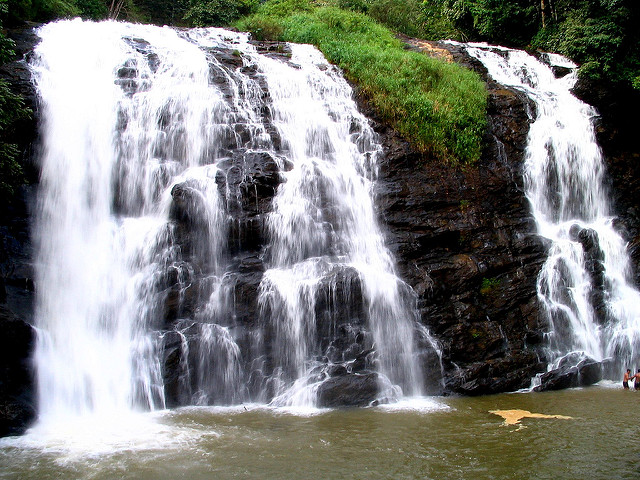 If you want to see the mystic beauty of cascading waterfalls packed between coffee and spice estates, Abbey Falls could be the best choice for you.
These waterfalls are situated 1 km from the periphery of Madikeri. You will be stunned to see the waters from the Kaveri River streaming down the rocks taking the shape of waterfalls. November and December are the best months to visit these falls as the surroundings turns lush green after rains.
2. Brahmagiri Peak
There are interesting trails for trekking here which make it a paradise for trekkers. There are scenic locations which are surrounded by green landscapes.
If you want to view nature booming at its best, then Brahmagiri Park could be the best place for you. You can find a variety of forested woods which are surrounded by misty hills. There is a trekking trail here which makes you pass through grasslands, diverse flora and shiny streams of water. Also a wildlife sanctuary situated here houses diverse fauna such as Jungle Cat, Lion-tailed Macaque, Nilgiri, Giant Flying Squirrel and many more.
3. Dubare Elephant Camp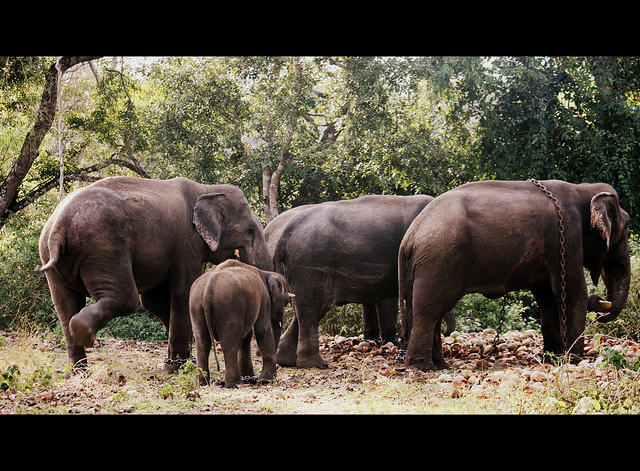 Photo by Jayashree B, CC BY 2.0
Want to have a close look at the jumbo and spend some time looking at its activities? Try visiting Dubare Elephant Camp which has around 150 elephants. You can see how the elephants take bath and how they are fed and trained by their respective mahouts. You can also spot a lot many animals such as crocodile, wild dog, peacocks on a coracle ride in Cauvery waters.
4. Iruppu Falls
Photo by Dhruvaraj S, CC BY 2.0
Iruppu waterfall is one of the most popular waterfalls in Coorg. At this point, you can see how a river converts into cascading waterfalls. River Lakshmana Tirtha streams down from a height of 60 feet amid lush green mountains turning into waterfalls.
The beauty of ferns blended with the roaring sounds of waterfalls click an everlasting picture of this place in tourists' mind.
5. Nagarhole National Park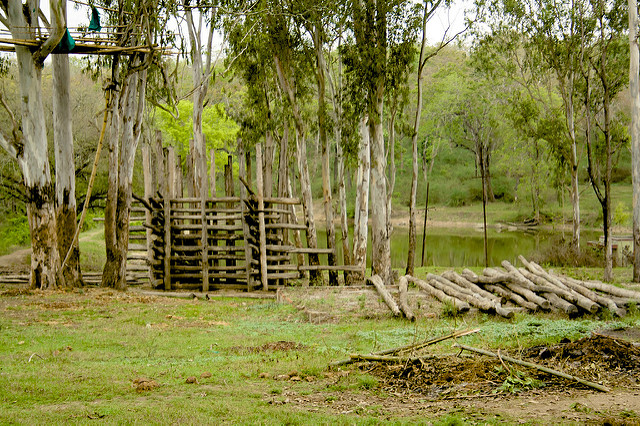 Photo by Sakeeb Sabakka, CC BY 2.0
Those who have a strong penchant for wildlife should definitely visit this place as it helps you get closer to diverse species of animals. It's considered as one of the best places in Coorg to get a glimpse of different varieties of wildlife.
There is a thick jungle around but you can watch different species from the open sight-lines that run along the bank of the river. There are around 270 species of birds which can be spotted here. April to May are the best months to be visited in summers and November to February are the best months for winter.
6. Chettalli
A cultural glance into this small village can make you feel the in-depth values inherited by people. You can explore Chettalli, a little village, situated on the banks of Madikeri hill station, encompassing your cultural trail.  Located on Madikeri and Siddapur road, the village is blessed by lush green surroundings and is a great place to relax.
7. Raja's Seat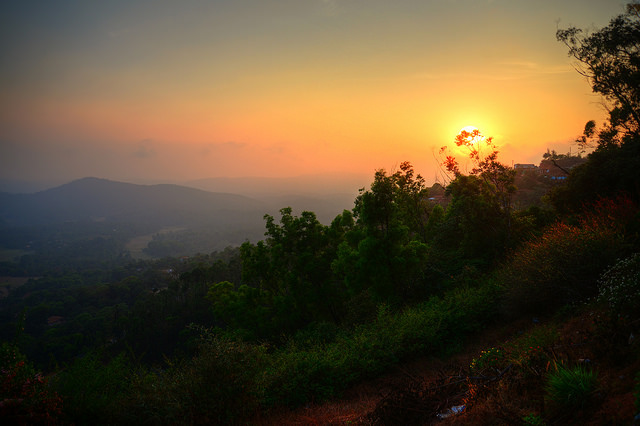 Photo by Navin Sigamany, CC BY 2.0
Enjoy the most mystic locations at Raja's seat. The sunset view is amazing and hence is one of the best sunset points. Situated in Madikeri, Raja's Seat is one among the most scenic locations to be visited in Coorg. There are green valleys around which are blessed by surrounding hills. The mesmerising garden with seasonal flowers and enchanting musical fountains is a treat for the eyes. The early morning and evening hours give the best view of this place.
8. Mandalpatti View point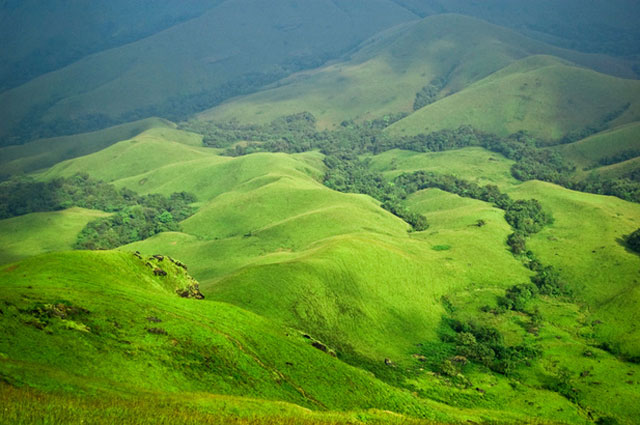 Photo by Leelavathy B.M, CC BY-SA 3.0
If you are a trekking freak and want to explore interesting trekking trails, then Mandalpatti is the best place for you. There is a lot of greenery around and you can trek to Mandalpatti view point through a beautiful Makkandur route to have the adrenaline rush. Also remember to carry water along the trekking route! It is one of the best places to carry out different adventurous activities.
9. Bylakuppe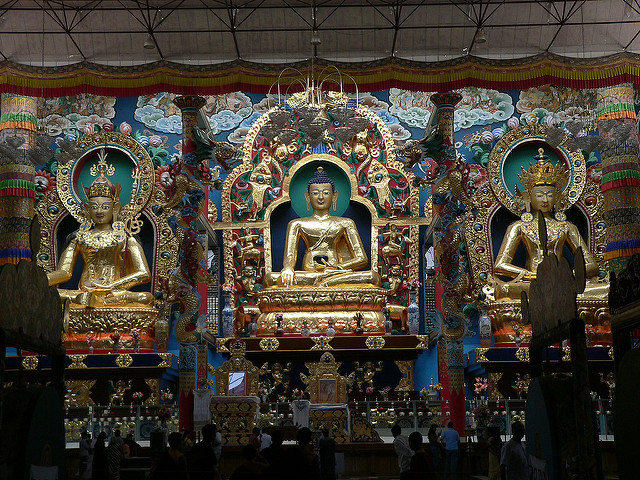 Photo by Mikhail Esteves, CC BY-SA 2.0
Are you fond of Tibetan kind of architecture? If yes, then Bylakuppe is the best pace for you. You will be enthralled to see various cultural delights in the local lanes here.
It is the second biggest Tibetan settlement in the country. There is a Golden Temple also which is also called as Namdroling Monastery. It is the main attraction of Bylakuppe and follows purely Tibetan style of architecture. The Tibetan New year, known as Losar, is celebrated with much zeal and fervor here.
10. Cauvery Nisargadhama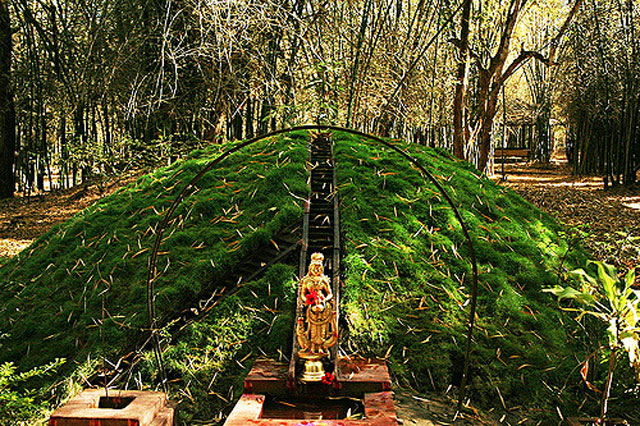 Photo by Akarsh Simha, CC BY-SA 2.0
If you want to explore unspoiled islands surrounded by bamboo, sandalwood and teakwood trees, then this is the right place for you. You have the choice to stay on tree top cottages here. Also you have the choice to enjoy elephant rides as well as boating on river side. Cauvery Nisargadhama is situated at a distance of 28 km from the periphery of Madikeri.
If you are planning to visit Coorg, then the best time is from November to March. These months ensure a pleasant weather. Also the rice harvest festival, Puttari, is celebrated in the month of December. If you visit Coorg during this festival, you too can become the part of the extensive celebrations.
Coorg also offers a jungle camp to stay and enjoy the safaris. There is everything for an avid traveler to enjoy; backwaters, sanctuaries, waterfalls, beautiful landscape, sunset points and what not.
So bask in the lap of nature in Coorg and feel its magic by looking at the precious gifts the nature has been bestowed with. The nearest railway station to Coorg is Mysore which is about 120 km away. There are many KSRTC bus services which connect Coorg to nearby cities including Mysore, Mangalore and Bengaluru.